~*So sad. He was the director for my generation. He will be missed.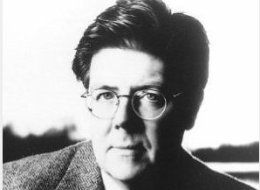 John Hughes, prolific director of such culturally significant films such as The Breakfast Club, Ferris Bueller's Day Off, Planes, Trains and Automobiles and Home Alone has died suddenly of a heart attack while taking a morning walk during a trip to Manhattan to visit family.
John Wilden Hughes, Jr., born on February 18th, 1950 in Michigan, was a self-made man whose career began as an advertising copywriter in Chicago. His films helped launch countless careers and revealed to a global audience the humor, sensitivity and nuances of everyday people in the suburbs of Chicago. In the last decade, he stepped back from the legacy he created to enjoy time with his family, maintain a functioning farm in northern Illinois and support independent arts. He is survived by his wife of 39 years, Nancy, two sons, John and James, and four grandchildren.